The Old Nature and the New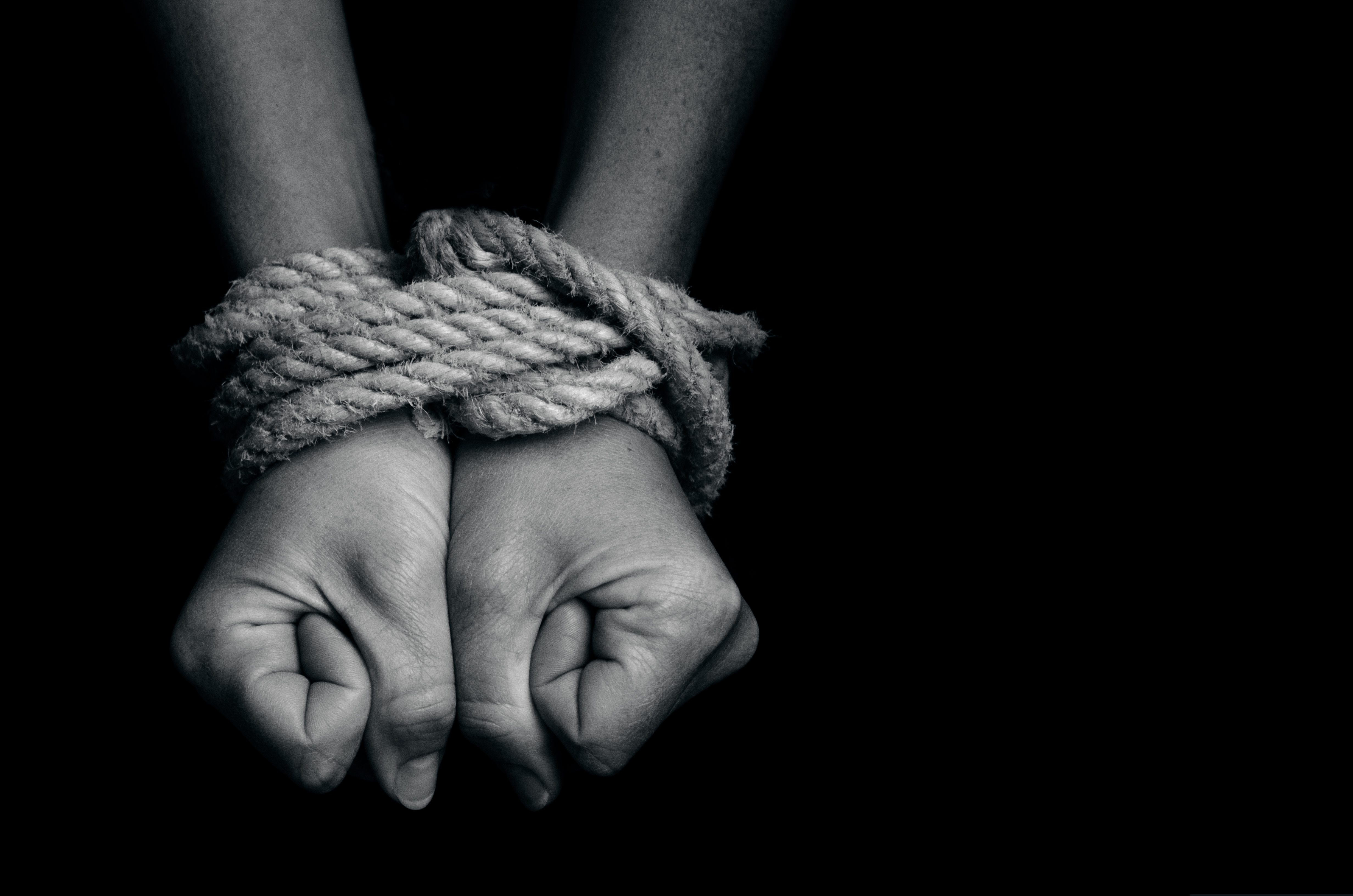 A young man repented to God, believed the Gospel, and knew his sins forgiven. He was so joyful day and night and so full of praise to God for His mercy, that he could scarcely eat or sleep. After a time-genuinely converted to God though he was-he began to discover in himself certain things which greatly troubled him. He had supposed that in being born again his stony heart would be changed, and his sinful desires taken away for ever. But he still found within him a tendency towards wrong things. He was in downright earnest, and sought by all means in his power to crush the evil out and to repress these bad tendencies. Alas! the more he tried, the more unhappy he became. When he wanted to do good, evil was present with him. Then came the suggestion, "Ah, you were never truly converted, it was all excitement. Give it up." He consulted his minister, who advised him to "strive harder, labour more for Christ, and give more to support His cause." He did this but it did not lessen his misery. He was a mystery to himself and as wretched now as he was happy before. He could not understand why these evil desires should be present with him when he wanted to go on right and keep the Ten Commandments to the letter.
Whilst passing through this experience an explanation of Romans 7 resulted in the removal of his difficulties, and the commencement of a new phase in his spiritual history. Should any reader be passing through a similar experience, may we ask him to turn to that chapter? It contains thirty-three "I's." Whenever a man uses a number of "I's," we may be sure he is occupied with himself. The man described there earnestly desired to keep the law, which is "holy, and just, and good," but in seeking to do so he learned there was something in him, which was the opposite of holy, just, and good. He found first of all that he had good desires but no power to carry them out, and evil desires which were ever present with him and which he could not overcome. Then he discovered that these evil desires came from an evil nature called "sin" and the good desires from a new nature called the "inward man." Then by bitter experience he was compelled to come to this sad conclusion, that strive as he may he could neither eradicate nor improve the evil nature. The case was hopeless.
Have you made this discovery? Have you found your utter powerlessness to eradicate or improve the evil nature you possess? Do you see that it is so incurably bad that you can neither alter nor improve it? When you have learned this lesson you will cease saying, "I will be different today and do better than I did yesterday." You will cease to look for goodness where God says there is none. You will say, "In me-that is in my flesh-dwells no good thing. After doing my best, after all my striving, trying, resolving, I am forced to confess I cannot keep God's holy law. Oh, wretched man that I am, who shall deliver me?" Thank God there is a Deliverer
We must travel onward to the eighth chapter to learn God's way of deliverance. The One who has delivered us from our sins by bearing the judgment due to them is the One by whom we get victory over indwelling sin. How? "The law of the Spirit of life in Christ Jesus hath made me free from the law of sin and death. For what the law could not do, in that it was weak through the flesh, God, sending His own Son in the likeness of sinful flesh, and for sin [by a sacrifice for sin], condemned sin in the flesh." This means that the old evil nature called "flesh" and "sin" was so bad that when Christ was crucified it was utterly condemned. Cease then to look for any good from it. Paul says, "I am crucified with Christ" (Galatians 2:20). And you, too, must reckon yourself to have died with Christ.
Your language should be:
"Jesus died, and I died with Him,
Buried in His grave I lay."
In the end of Romans 7 we find a man thanking God he had found a Deliverer. For this you must look outside yourself, straight up to a glorified Man who is seated on the throne of the Majesty on high. His name is Jesus. Tell me, is He good enough? "Oh, yes," you say, "there is everything in Him to delight the heart of God. He is the very opposite of me: He always did those things that pleased God." Now, let me ask you, if you were perfectly sure that all the goodness treasured up in Him was now made yours would you give up yours and rest in Him alone?
That is how the man in Romans 7 got free. He turned away from his "wretched" self, and he began thanking God that in Jesus Christ the Lord he had found a Deliverer. He had come to a sober and right judgment as to self. He had learned to trace everything to its source. His will was on the side of the good, and if evil was there he could say, "It is no more I that do it, but sin that dwelleth in me" (Romans 7:17). If he serves God's law, it is with the mind or "inward man." He had learned to look outside self for power, and that whilst the new nature is powerless, of and in itself, to keep the law, power was vested in Christ for him to draw upon.
Do not imagine that you cannot get out of the wretched condition described in Romans 7. When you have experimentally learned the lesson you will be able to say, "I have learned that I possess two distinctly opposed natures. Before I was converted I had only one, my old self, which God calls 'sin.' Sinning is doing what I like without reference to God. That sums up my unconverted days. Since I was converted I have an entirely new nature called the 'inward man.' This has holy desires, but no power in itself to carry them out, I also see that these natures cannot mingle. I cannot alter the bad one, or get rid of it. Sin has its dwelling place in my flesh, and it will dwell there until my natural death. I cannot evict it, nor can I reach a point where I can say I have no sin, for 1 John 1:8 says that 'if we say we have no sin we deceive ourselves' (not God, or other people). I have, however, learned that God has condemned sin in the cross of Christ and that He looks upon me as having died with Christ, so that I am to reckon myself as dead indeed unto sin, and count upon Him as a daily Saviour to care for me, support me, and give me the victory."
The lessons God would teach you are these:
In you, that is in your flesh, there is no good.
All good is in Christ.
All the good in Christ Jesus is yours (1 Corinthians 1:30-31).
There is no power in you.
All power is in Christ.
All Christ's power is at your disposal (Philippians 4:13).
Let me add another word. A clear conception of the doctrine of deliverance from this state is not exactly the same as an experimental knowledge of it. If you would know this practically you must walk in the Spirit: reckon yourself dead indeed unto sin; do not parley or dally with temptation, but look immediately to Christ.
Distrust yourself wholly. Trust Christ fully for power to walk each moment. Yield yourself to God. Reckon yourself dead indeed to sin. Live by the faith of the Son of God. If you are disappointed in yourself, God is not. He knew the worst about you before He met you in grace. Your worst has been provided for in God's best. Christ is God's best. Look to Him, and you too shall be able to thank God for deliverance; but this looking must be a continuous act. Do not ignore the evil in you, look ever, look always to Christ, reckoning yourself dead indeed unto sin and alive unto God in Christ Jesus. He alone can deliver you from the power of indwelling sin, but He can and will.